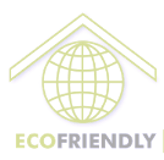 Need a place to get away? There is no better corner in the world to hide from the dull everyday than the magical mystical Himachal Pradesh, India. Relax on the picturesque terraces, visit numerous villages and reside in the breathtaking mountain retreats this location has to offer – and forget all of your worries.
Have a little more time this 8 Day package offers nature in the Western Himalayas. Go where there are no others and picnic on a high meadow with views of white cap mountains.
Package is based on 2 people. Full dates and inclusion contact us.
Come celebrate Diwali with the Dhami family. Not only are you in a tranquil surroundings and cool autumn weather, but embrace the festival of lights with traditional ways. Puja gives a spiritual start to the lighting of the clay pots set all around our home immersing it in candle light. Small show of fireworks before a Kings dinner made with love by Mrs. Dhami to end the celebration.
This package includes 3 nights private room with balcony with private ensuite, 3 breakfasts, 3 lunches, 3 dinners, private return transfer from Amritsar, Diwali celebrations and sweets. Based on 2.
Sunset, mountain air and peaceful surroundings is what makes a honeymoon unique. Anyone can have a beach honeymoon but only the special couples seek out the mountians of Himachal Pradesh. This package includes 3 nights private room with balcony with private ensuite, 3 breakfasts (1 private on balcony), 3 lunches (1 picnic), 3 dinners (1 candlit on balacony), private transfer to and from Amritsar, day excursion to Chamba town with guide. For a couple.
Looking for something a bit more out there? No problem. We are here to help you plan your special experience and find the best solutions on how to make your wishes come true. Contact us to make your dream vacation come true.
Himalayan Orchard Hut Home Stay is an amazing place to find exactly what you are looking for, be it relief from stress, an exciting adventure or an immersive culture. Contact us so we can help you organize a memorable stay at one of the most magical places on the planet.